05 December 2022
Whether you use an electric heating system, oil, gas or combi boiler to heat your home, it's important to keep your central heating maintained.
By keeping on top of regular maintenance, you'll decrease the risk of having a boiler breakdown, which could be expensive during the Christmas period.
Here are a few tips for how to maintain your central heating system this Christmas.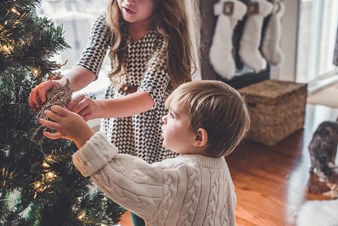 If you have a boiler
Heating system cleaning
If your central heating system is not running to its full potential, there could be a blockage somewhere. For example, if your radiators have cold spots or if your boiler stops working regularly, this could indicate a need for a system clean.
There are a few cleans available that all of our engineers can perform:
General system clean – This is a deep clean to remove any sludge build-up.
Powerflush – This is similar to the general system clean, but it's performed at a higher pressure. This is a good option for if your central heating system is very dirty.
MagnaCleanse – This combines a RapidFlush filter and VibraClean agitator to speed the cleaning process up.
By having a heating system clean, you could increase its performance, increase the lifespan of your boiler and reduce the risk of a boiler breakdown. Read more about the central heating system cleaning we can carry out here.
Bleeding radiators
If there are any air bubbles in your heating system, you may need to bleed your radiators.
By bleeding your radiators, you can help to remove air from the system to allow hot water to circulate through your heating again.
Also by removing any trapped air, you could have more energy efficient heating without having to pay for a boiler repair.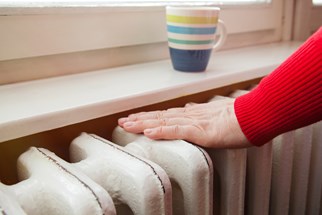 Read more about bleeding radiators here.
Using timers effectively
By setting timers to turn your central heating on and off at specific times, you can help your boiler to run smoothly and efficiently. By turning your the boiler off when it's not needed, you can both save money on your bills and reduce your carbon footprint.
This will mean that your central heating system is running much more sustainably compared to if it's running constantly as you won't be wasting any energy.
Getting your boiler serviced
Another key part of keeping your central heating running smoothly is having an annual boiler service, which reduces the risk of any major breakdowns and increases the boiler's lifespan.
Whilst it's not a legal requirement, having boiler servicing carried out every year is highly recommended. It also might be a requirement to keep your warranty valid, if you have one of course.
Swale Heating offer a range of boiler cover and service plans to suit everybody's needs and budgets. By signing up to an annual plan, you can rest assured that your boiler is checked thoroughly by a fully qualified Gas Safe engineer.
It can also flag any possible issues that can be quickly and easily rectified before it becomes too serious and expensive. Read about our boiler cover and service plans here.
If you have a renewable heating system
Thankfully, renewable heating systems are incredibly low maintenance, so there isn't much for you to do.
However, to make sure that your system is running at optimum performance, you can book an annual check with one of our MCS certified engineers.
Learn more about the renewable heating options we have here.
Below, we have listed the professional checks that our expert engineers will undergo.
For solar PV panels
We will ensure that your solar panels are functioning well and at full efficiency. Electrical safety checks will be performed, and labelling consistency will be checked to ensure that everything is in line with current regulations.
The following parts will be inspected:
Inverter system and energy meter/s
Isolator switches and breakers
Cables and connections
Lastly, any issues found that are covered by the warranty will be rectified.
For ground source heat pumps
Water pumps will be checked and internals spun. All of the electronics will be tested to ensure that they are working well. A visual inspection of all pipes and valves will be taken. A sample of anti-freeze fluid will be tested and the heating fluid will be checked.*
The system pressure will be checked, alongside a yield performance, to ensure that the renewable system is working at optimal performance.
For air source heat pumps
All valves will be inspected for freedom of movement, including the primary/heating system safety valve. The expansion vessel charge pressure and top up will be checked.
The primary/heating system pressure will be looked over, as well as the heat pump circuit filter, which will be cleaned if necessary. A sample of anti-freeze fluid will also be taken to ensure that it is the right concentration.
The fuse that is fitted onto the electrical supply will be examined to ensure that it is working correctly.
Operation of all motorised valves and thermostats will also be checked, as well as yield performance.
As with boiler systems, it's advised to have your renewable heating system is checked annually by an MCS registered engineer.
So, whether you have a gas boiler or a renewable system, keeping on top of an annual maintenance will help to prolong its lifespan.
This way, you can be safe in the knowledge that you won't be stuck with a hefty bill over the Christmas holidays when you need your central heating to be reliable the most.
Rely on us to keep you warm, and Merry Christmas from all of us at Swale Heating.
Information source