22 April 2022
A boiler service is essential to ensure your boiler works to it's full potential.
After having a new boiler fitted, many homeowners may be forgiven for thinking they can now forget about their boiler for the next couple of years.
However, as the most utilised appliance in UK householders, there is a real benefit in getting your boiler serviced regularly.
Most heating professionals strongly recommend that you have your gas boiler serviced, annually and there are a variety of different reasons for this.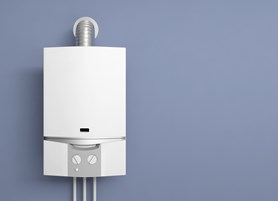 Why do new boilers need servicing? 
A boiler service is a bit like taking your car for its MOT - a Gas Safe registered engineer will take a look at the boiler to ensure it is operating as it should be. Any discrepancies will be raised and you then have an opportunity to fix any problems or make improvements to your heating setup. In most cases, there will be no problems at all as your boiler will be working fine, but a boiler service can be really valuable in catching potentially serious problems early.
Some of the benefits of an annual gas service also include:
1) Validate Warranty
Once fitted, most new boilers are covered by a warranty that supports you against any unexpected performance issues that may affect the appliance. For example, at Swale Heating, we are currently offering a warranty period of 7 years when we fit Worcester or Vaillant boilers. However, in order to take advantage of this, the manufacturer demands that you adhere to a series of terms and conditions, one of which is that the boiler must be serviced annually by a qualified Gas Safe heating engineer.
The reason for this is that it signals to the manufacturer that you are looking after the boiler and are doing everything possible to prolong its lifespan. If you do not arrange to have your boiler serviced annually, then you are at risk of invalidating your boiler's warranty. This means that, should you need to use it, you may end up unable to take advantage of it. Arranging an annual service helps you to overcome this.
2) Safety first
As part of a boiler service, your boiler is assessed to ensure it is operating in a safe manner that is not putting anyone at risk. Although most new gas condensing boilers will be working absolutely fine in the years following the installation, it is always a good thing to ensure that your boiler is working as it should be so that you can address any problems before they escalate into something more serious.
This is also equally as important if you have an older boiler. It's imperative that the appliance is operating as it should be without putting anyone at risk from a malfunctioning boiler, with deadly carbon monoxide leaks something to avoid at all costs.
3) Save Money
As well as providing vital safety checks, a service also ensures that the boiler is operating as efficiently as it should be.
The more efficient your boiler is operating, the less fuel you are likely to use and, as a result, the more money you are likely to save. Having a boiler service can help to ensure that your heating costs are kept at the level they should be.
How much does a boiler service cost?
Have a look at our boiler service and cover plans here. 
Book your annual service today or sign up to a boiler cover plan through Swale Heating to ensure you never miss out on your annual service again. Contact us via WhatsApp on 01795 503604, log into your online account here, or use our online contact form.