12 July 2022
Here at Swale Heating, we are delighted to have recently been awarded a long-term contract with L&Q with huge thanks to the heating framework through South East Consortium.
London & Quadrant Housing Trust, L&Q for short, have graciously chosen us to deliver the installation, supply and maintenance of houses under the Heating & Compliancy Management Framework.
The 8-year long contract will enable us to provide our specialised services, which will generate over £60m over the course.
Through working alongside South East Consortium, Swale Heating have successfully won this contract through positive collaboration and delivering high quality services and expertise.
South East Consortium's Procurement Manager, Louise Free, who facilitated this award, has stated, "I'm very happy to have worked with all parties to achieve a brilliant result in line with customer expectations. It's a great example of collaborative working in action."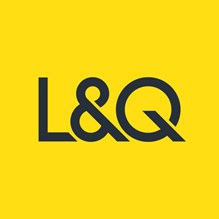 Swale Heating are thrilled to have been recognised for our knowledge, professionalism and commitment to delivering superior customer service. Matt Edwards, CEO commented:
"Swale Heating are pleased to have been selected by the London and Quadrant Housing Association to provide domestic heating cover and boiler replacements for just over 26,000 properties. This is an exciting time for Swale Heating and we are looking forward to working with L&Q to offer our unparalleled expertise combined with unbeatable customer care."
L&Q are a regulated charitable housing association, providing quality homes where everybody can succeed. Placing social purpose at the forefront of their ethos, L&Q have been growing social consciousness since the 1960s, creating affordable homes for the most vulnerable in society. 
L&Q work closely with South East Consortium (SEC) who are a non-profit organisation, providing services in public procurement. Specifically created to support the housing sector, SEC work with 49 Housing Associations and Local Authorities. SEC devise intelligent frameworks, solutions, training and networks within this sector, ensuring a smooth and quality service for their members.
Overall, we are grateful for this opportunity, and we look forward to working with L&Q.