28 July 2022
Landlords must adhere to minimum EPC standards in order for their rental to adhere to governmental policy.
What is the EPC?
The EPC stands for Energy Performance Certificate. This rating illustrates how energy efficient a property is, and it's needed for if you are buying, selling or renting a property.
It gives you an indication of the property's CO2 emissions and recommendations for how it could be improved. The certificate also includes what the property's EPC rating would be if the recommendations were to be actioned.
The rating scale is rated A-G, with A being the highest score for energy efficiency.
What is the minimum energy efficiency standards for landlords?
In 2018, the minimum EPC rating for rentals was set to E or above. Once applicable only to new tenancies, now every tenancy must uphold an EPC E-rating or above.
Valid from 1st April 2020, the Minimum Energy Efficiency Standards stated that, without an EPC E-rating or above, the property is not legally allowed to be let.
What's more, if a valid EPC is not registered, the penalty is a hefty £5,000.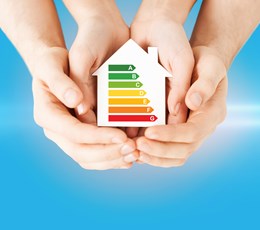 Landlords must provide their tenants with a copy of the property's EPC alongside a Gas Safety certificate, which one of our Gas Safe registered engineers can provide. Contact Swale Heating via our website today.
What's changing?
In 2021, it was announced that further changes are to be made in 2025, with the minimum EPC rating increasing to C.
This will be applicable to new tenancies at first, which will then change to all tenancies from 2028.
Alongside this change, the penalty for not having a valid EPC is to increase to £30,000 from 2025.
What does this mean for landlords?
If you are a landlord, you must ensure that your current rental property has a minimum EPC rating of E.
What's more, if your rental property does not yet have a C-rating, you will have to consider how you will implement this for when the changes come into place in 2025.
Thankfully, Swale Heating at here to help all landlords with their central heating system.
To have that extra peace of mind, you can sign up for boiler cover or a service plan for if anything goes wrong with your heating system. You can read more information about this here. 
Additionally, if you're looking to upgrade your property's heating system, Swale Heating offer renewable solutions that will reduce both your rental property's CO2 emissions and energy costs.
What's more, if your property is in need of a new boiler, you can fill in one of our online quotation forms, which you can find here. 
Swale Heating are here for all of your central heating needs for your rental property. All of our engineers are Gas Safe and MCS registered, and are experts in their field. Contact us today via our website. Rely on us to keep you warm.