21 November 2022
Landlords have a major responsibility to maintain a property's central heating system because they are accountable for the safety, welfare and comfort of other people.
In the case of a property with gas available, this is underlined by legislation requiring any landlord to have all the gas appliances, pipework and flues inspected annually.
This must be carried out by a qualified gas engineer listed on the national Gas Safe Register, who then issues a Landlord Gas Safety Record (LGSR) as proof that all these gas components comply with safety regulations.
What will be checked?
Three primary areas will be checked:
All flues and chimneys are enabling appliances to discharge gases and fumes safely without any blockages
All pipework and connections are intact and safe
All appliances are operating:
at the right pressure
have adequate air supplies
are burning gas correctly
with any safety devices working correctly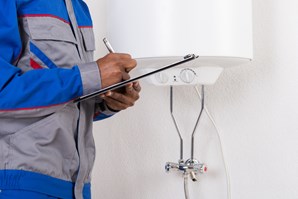 What if the tenant connects their own gas appliance?
Legally, you are only responsible for gas safety checks on the gas appliances, pipework and flues you have provided for your tenant's use. You are not responsible for having their own appliances tested BUT any pipework and flues they connect to your existing system must be part of your gas safety report and the subsequent issue of an LGSR.
Swale Heating can help with your inspection - please contact us here.
But do I need anything more than the annual inspection?
Tenants are not always the best 'eyes and ears' to judge the welfare of the rented property's central heating, boiler and any other appliances. The landlord usually only gets to hear of problems when the system breaks down.
If the boiler has been malfunctioning without being seen to for some time, that breakdown could be terminal. This could mean that you may need a new boiler, costing several thousand pounds, at a time when rental margins are being squeezed ever tighter.
This makes it even more important to have a contract with a reputable engineer to carry out an annual boiler check or, even better, operate a maintenance plan and breakdown cover for the entire system.
So, if you are a landlord or about to become one, then please contact Swale Heating and talk to us about cover for your rental property. Some of our plans offer access to our customer portal so that you, or a tenant, can easily book an engineer at a date and time to suit you.
To follow up with Swale Heating, please contact us here.
Why choose Swale Heating?
We were founded in 1972 to focus on top quality installation with follow-up maintenance to the same standard.
Swale Heating is now one of Kent's largest installers of boilers and heating systems, completing thousands of installations each year.
We understand that the failure of your heating system can leave you feeling anxious, which is why we're available 24 hours a day, 365 days a year. You can find out more about our boiler cover plans and use our online portal to book your repair or annual service. If you would like a quote for a new boiler, click here. Or give us a call on 0800 731 3344 to speak to one of our specialist advisors.