21 August 2023
When winter strikes, it's not just homeowners who suffer higher fuel bills.
As the nights draw in, and the thermostat drops, now is the time to think about practical and sustainable ways businesses can reduce costs.

Swale Heating, the largest independent heating company in the South East, is at the forefront of providing energy-saving solutions for homes and businesses alike.

Matthew Edwards, CEO of Swale Heating, says: "We all want to cut the escalating costs of keeping the workplace warm. Planning ahead for the coldest and most unpredictable months of the year is crucial. It doesn't need that much time – managers can take a few simple, practical steps right away and save energy as well as money."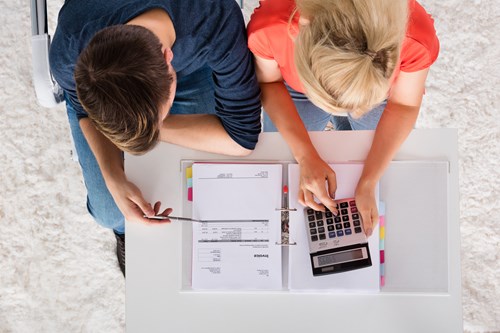 Businesses have a responsibility under the Workplace Regulations 1992 to ensure staff environments are kept at a 'reasonable comfort' when in use. The Health and Safety Executive recommends 16°C for offices and 13°C in environments that involve severe physical effort. However, these are only guidelines as temperatures will be affected by other aspects such as humidity and air circulation.

Matthew's top tips for cutting workplace energy bills are:
Try turning down your central heating thermostat by 1°C. For an average home, this can cut bills by around 4%*, so workplaces could save much more.
If you have a programmer, set it so that the heating only comes on when needed. Switching off your boiler when no one is in the office is a great way of saving energy and money.
You can save around £150 a year* with efficient room thermostats and thermostatic radiator valves that are controlled room-by-room.
Replacing an old boiler with an efficient A-rated new one could save you around £420, depending on your old boiler's efficiency**.
Use draught excluders around doors, windows, letterboxes and keyholes, but don't block any air vents which ensure that the central heating boiler operates safely.
Lower the hot water temperature. Your thermostat needn't be higher than 60°C. Any higher and you will only be mixing it with cold water to cool it back down for use.
Ensure the office is well insulated, including the hot water tank, as this will save money.
If you are renting offices and business premises, check that your landlord is also following good energy-saving techniques to lower the bills you have to pay.
Make sure the boiler is serviced regularly. Breakdowns are much less likely, and you can ensure it's safer and more efficient, which will reduce your energy bills.
If you want to look at more environmentally-friendly ways of heating your workplace, Swale Heating can advise on a range of products, which reduce the use of fossil fuels.
We can also help you with renewable solutions to save your business money and reduce your carbon footprint. Read about our commercial services here.