25 April 2022
Demelza Hospice, located in Sittingbourne and in South East London, provides care and support to babies, children and young people with life-limiting or life-threatening medical conditions.
This support includes services such as:
Day care.
Short breaks.
24 hour urgent response.
Step-down from hospital.
End of life care.
Sibling care.
Symptom management support.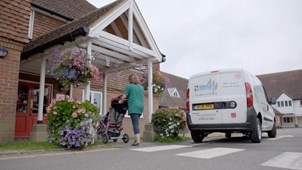 Demelza is a charity based organisation, which is free of charge to families who are referred to their hospice and so fundraising and awareness is of the utmost importance. It costs a little over 10 million pounds per year for all of the services provided at the hospice, 90% of which is raised by fundraising.
As partners of Swale Heating, we have assisted Demelza with different aspects of their business, including free-of-charge boiler servicing and, most recently, a donation of £26,000 worth of TV advertising air-time.  This enabled Demelza to advertise their services on mainstream television for the first time across London and the South East (ITV 1 and Channel 4). The advert has been seen approximately 42,000 times a week, rapidly increasing the awareness of Demelza and opportunities for donations.
As we continue our partnership with Demelza, in order to support the amazing work undertaken by the team and all their volunteers, we will be providing approximately £9,000 a month to their TV advertising campaign. As a local, caring and devoted charity, we believe that it is of the greatest importance to create brand awareness for Demelza and inspire others to donate or get involved.
Demelza have a constant string of events throughout the year for everyone to interact with, not just #TeamDemelza. Coming up soon is the Summer Fun Fair and Dog Show on the 25th June and a fundraising activity called the Wing Walk, challenging the public to raise sponsorship to walk on the wings of a plane going 130mph.
Take a look at more events here.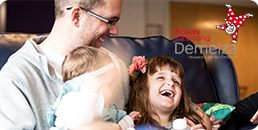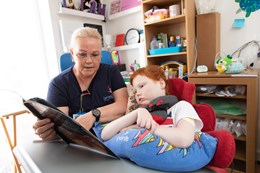 If this doesn't peak your interest, Demelza also have a £1 lottery, a flurry of charity shops all around the county or you can even arrange your own event with their help.
Demelza Hospice offers a hydrotherapy pool for the children and young people to swim with their family, increasing blood circulation, reducing muscle spasms and relieving pain. However, the pool is open on Sundays to the public and can be booked by calling: 01795 845201. As well as this, the team has a sensory room, a computer room and a soft play area for the children to access.
How can you help? You can donate here or offer to get involved with volunteering here.