Swale Heating's long-standing commitment to supporting local communities has earned the company a nomination in the annual TPAS Awards.
The awards are organised by the national tenant empowerment association TPAS and designed to showcase the success of tenants, landlords and contractors working together. Housing association AmicusHorizon nominated Swale Heating in the Excellence in Contractor Engagement award category.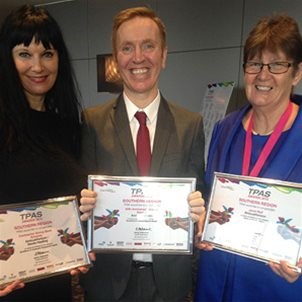 Swale Heating was one of the first to sign up to AmicusHorizon's Contractor Giving Something Back Initiative, run to encourage suppliers who work with the association to give something back to their community. The nomination said that by 2014, Swale Heating had invested nearly £160,000 with in-kind donations and cash support.
Swale Heating's community activities include six month work placements for unemployed local young people, plumbing and heating apprenticeships for five trainees, and a basic plumbing course, to highlight practical skills, such as changing a tap washer, bleeding a radiator and providing a basic understanding of heating systems and their control.
Award Nomination Recognises Swale Heating's Commitment To Support Local CommunitiesSwale Heating's Managing Director Mark Pope said: "We're committed to making a positive contribution to our local community which is why we're proud to support AmicusHorizon's Giving Something Back Initiative, and we're delighted to have been chosen as a regional finalist in the TPAS awards."
Swale Heating has been installing boilers and maintaining heating systems for both domestic and corporate clients for four decades, gaining a reputation for excellence among domestic heating customers in 125,000 homes, as well as over 35 housing associations and local authorities across Kent, London, Sussex, Essex, East Anglia and the Midlands.
For further information please contact Swale Heating. To find out more about AmicusHorizon you can visit their website.