A fleet administrator at Swale Heating has organised and played in a 24-hour pool marathon to raise money for Kent, Surrey and Sussex air ambulance.
Josh Barker chose the charity after the air ambulance saved the life of a friend involved in a car crash. He and seven other friends played pool non-stop at their club in Rushenden, Isle of Sheppey, raising almost £1,450 in sponsorship from families, friends and colleagues.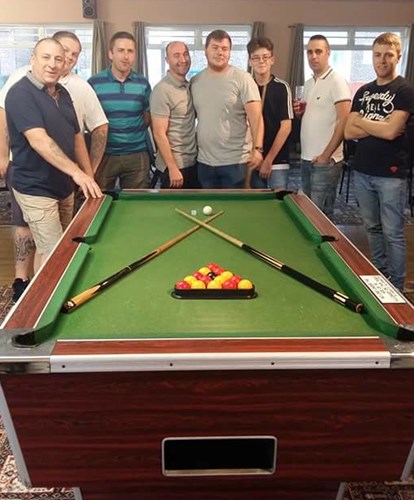 They played doubles for the whole 24 hours, using two pool tables, and Josh says there were times it was difficult to keep going.
"The main struggle was lack of sleep but also just being on our feet for 24 hours. We had lots of Red Bull to keep us going!"
It is the first time Josh has ever taken part in a fund-raising event but says this was an important cause. "When our friend was involved in the car crash, if it wasn't for the air ambulance rushing him to hospital, he probably wouldn't have made it so we decided to raise the money for that reason."
Family-owned Swale Heating – the South East's largest independent heating installer – has a tradition of encouraging fund-raising among its staff and of supporting the local community.
Sales manager Luke Mantoura says: "Swale Heating recently won an award for helping young jobless people on Sheppey and a group of our ladies in the Contracts Department completed Race for Life last year. Our congratulations to Josh and his friends for such an outstanding effort."
Swale Heating are boiler installation experts and have been maintaining heating systems for both domestic and corporate clients for four decades, gaining a reputation for excellence among domestic heating customers in 125,000 homes, as well as over 35 housing associations and local authorities across Kent, outer London, Sussex, Essex and East Anglia.